A palette of emotions served with the purest sincerity. Unique softness that surrounds with fluffy calm. Landscape of life sketched with dreams and memories. Depth of nostalgia touching a trembling spot.
William Fitzsimmons.
Welcome to all who know William and came here led by the magic of his music. Hello also to those for whom he is unknown and who became interested by a word or maybe an image. We have already intoduced William and his music on our site in the review of his latest album, unfortunately that article is available only in Polish. To put it short – William is a very talented multi-instrumentalist, who creates music of great sensitivity. So whether you know him or not, today we present to you an interview with a unique artist, who was so kind to share with us some of his thoughts on life, music and emotions.
RockOko: In my review of your latest album "Gold in the shadow" I wrote that one of the new or slightly different things in your music is this warm softness, which can be heard and felt in such songs as "Let you break", "Fade and return" or "Psychasthenia". This breeze of lightness is something new in your music, although I always felt your music not like super sad, more like super sensitive. What I wanted to ask is whether those positive notes come from the change that has happened within you or within your life? Or to put it in other words: is there more gold than shadow in your life now?
William: There definitely is some sort of change that took place between this record and the last.  A lot of it is personal change, just not wanting to write depressing music, or honestly to be in a depressed place all the time.  I've had my demons, just like everyone has, but it's a responsibility to not sit with them forever.  I don't know if there's any less shadow in my life, but yes, I'd say I've made changes which have led to at least a little more light.
RockOko: Your music is often described as being sad or nostalgic. Do you think these are the same emotions? In your opinion is there any difference between sadness and nostalgia?
William: Sadness is a primary, foundational emotion. It's like a prime number or a primary colour.  It's found in many other secondary, more complex emotions.  Nostalgia is just that, a complex higher level emotion.  There is always sadness in nostalgia, in the form of grief over something that once was but now is not.
RockOko: I counted. On your last European tour you played 35 shows over a course of not even 2 months (including the department store acoustic set in Berlin it was actually 36). How do you feel when you come back home after such an intense run? Do you wake up in bed thinking "am I really here?" or maybe things get back to reality right away and you simply wake up and put on the laundry?
William: There's a thing that's called "tour depression", which is basically the short adjustment period when you return home from a long run.  It's not necessarily an uncomfortable thing, but it's rather surreal.  The difficult thing is going from constant movement, never standing still, or being in the same city, or room for that matter, for longer than a few hours.  Being home and sleeping in your own bed is wonderful after such a long trip, but you keep asking yourself, "what time is soundcheck?" and "what time is bus call tonight?". I live out in the country as well, so that makes the transition even more difficult.  But I'm damn lucky to be able to experience both things.
RockOko: During the show in Berlin [22.12.2011] you said from stage that you had hard relationship with the "The Sparrow and the Crow" record, because it does "kick you in the balls" at times. It's fully understandable with all those difficult emotions and memories of your divorce being it's main subject. I understand that when you're singing for example "Find Me to Forgive", you connect with the moments you are siniging about in the song ("last 16 months was nothing but hell, I thought about jumping.."), all these heavy darkness might flow upon you even after all this time that has passed. But if you think about the time from the perspective of that particular song or songs in general and relate it to the present, maybe one can find hope, light and life even in the difficult, emotional lyrics. For example, the child you mention in "Find Me to Forgive" ("the baby you carried isn't mine") is probably about to go or maybe already going to school. Or to quote you from "Just Not Each Other": "we'll love again, just not each other". So maybe life does move on and the dark does not clutch forever. What do you think about it?
William: The point is to find the balance between looking backwards and moving forwards.  I think it's absolutely bullshit to think the best way to move on is to never look into the past.  History forgotten is bound to be repeated.  You can't live there for too long, though, or it'll take you over.  It's a moving target, and you never figure it out totally.  But it's the difference between moving towards destruction or leaving something worthwhile behind.
RockOko: One more about "The Sparrow and the Crow". A small detail. What is the sound at the end of "Even now"? Is that you getting up from chair and walking away?
William: Yeah.  I wanted to leave that one just as it is.  No tricks or editing.  Just hit record and sing and play it honestly. It's easy to get so caught up in the aesthetic that you can forget the purpose of art is to communicate and find connection.
RockOko: When I was walking around an art commune Tacheles before your show in Berlin, I saw an interesting mural sign. That sign made me think about it and then I also thought that line could also make an interesting question to you:
How long is now?
William: It's a great question, one that I'm sure is well beyond my brain ;)  But as far as the question relates to volition, will, personal responsibility, etc…  "now" stretches the entire length of our lives.  In truth it's the only manner of time we actually have as our own.
RockOko: The audience often looks up to the musicians or artists as to people who are gifted, spirited and sensitive. Righty so, however when I was looking at your audience and overheard some of the things people wanted to share with you after the show, I thought they were as spirited and sensitive as much as any artist out there. I think there is whole army of tender-hearted, spirited souls out there among so called "ordinary people"; shop clerks, waiters or unemployed, they just aren't as visible as artists on the stage. What is your opinion about this based on your meetings with the audience?
William: Ah I completely agree with you!  I'm no more spiritual or gifted or spirited than any one who comes to a show.  For whatever reason I was given the ability to communicate with others through music, but the only reason that works is because there's a huge amount of people who have the same desire to consider the same ideas that I'm singing about.  Artists can often forget that the things we make are only fully realized when they are consumed and understood by others.
RockOko: "Truth is everybody is going to hurt you; you just gotta find the ones worth suffering for" – Bob Marley.
Would you agree?
William: Yeah, Mr. Marley hit the nail on the head.  We are complicated creatures.  All of us are capable of altruism as well as terrible things. You're lucky as hell if you can find one or two people who will be there for you through everything.
RockOko: In my interviews very rarely I ask different musicians the same questions, but with you I can't resist on the 2 following ones. One morning, if you were to wake up and find something nice in your beard, what would you like it to be?
William: Haha, how about a never-before heard Nick Drake song that someone had just discovered.
RockOko: Is love the most important thing in life?
William: If it isn't I wouldn't know what else would be.
Interview by:  Chris Bienkiewicz
William Fitzsimmons – The Tide Pulls from the Moon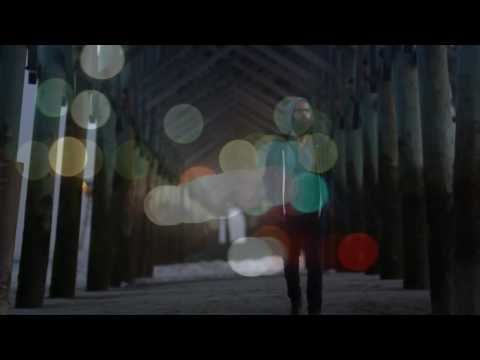 William Fitzsimmons – Beautiful Girl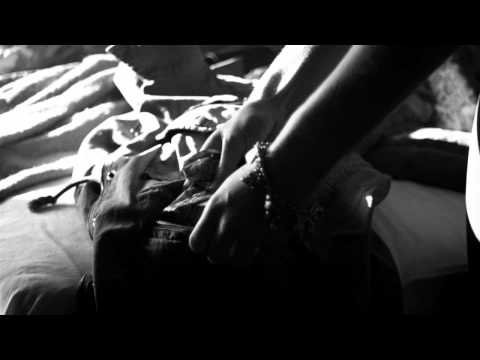 http://www.williamfitzsimmons.com
http://www.facebook.com/williamfitzsimmons
http://www.youtube.com/user/williamfitzsimmons
http://twitter.com/wfitzsimmons